Would you like to know how your region is doing compared to other regions in your country or in the EU)? Eurostat has expanded its Regions and Cities home page with a lightweight tool called My Region.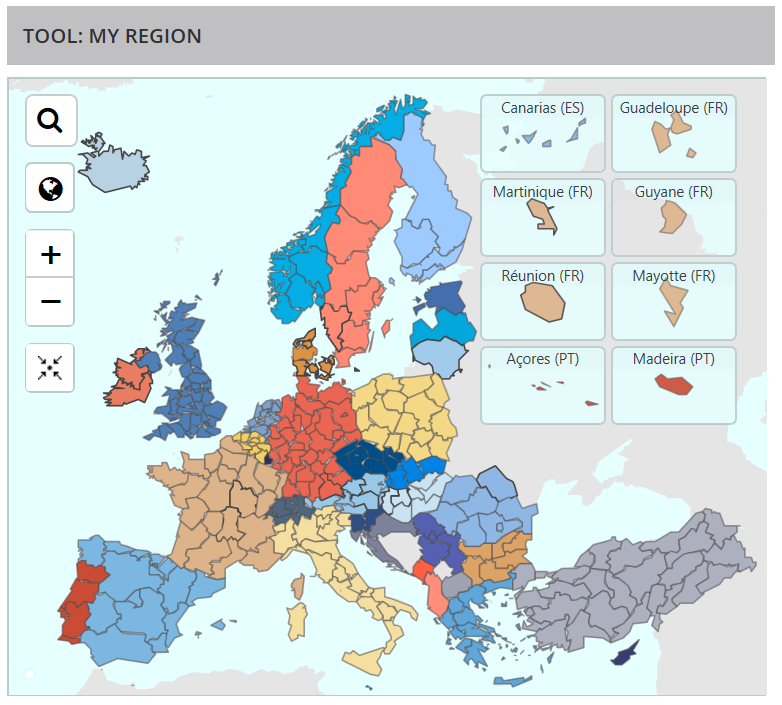 With this tool you will be able to pick a region on the map, which will then bring you to the relevant regional dashboard showing a selection of indicators including:
– Population
– Life expectancy
– Employment and unemployment rates
– Tertiary educational attainment
– Gross Domestic Product per inhabitant
– Nights spent in tourist accommodation
– Numbers of passenger cars and fatal road accidents.
Access My Region